CORARL HR
Secured cloud application specializing in managing human resources and improving workplace communication chain.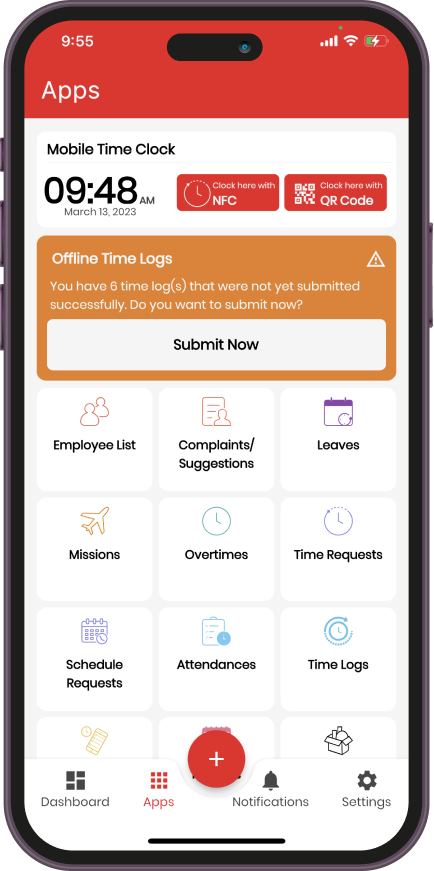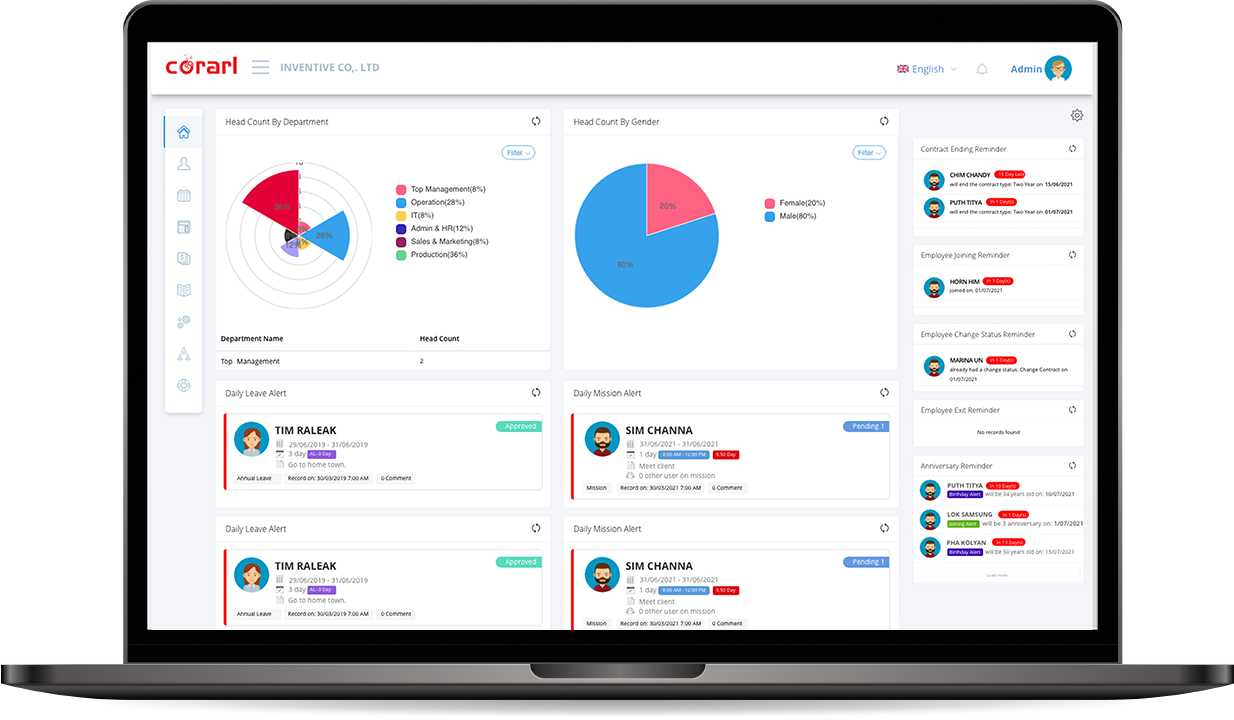 300+
Organizations
Number of organizations that have subscribed to Corarl HR
20K+
Employees
Number of employees that have been managing in Corarl HR
15+
Industries
Including Finance, Manufacturing, Restuarant, Hotel, Trading, Retailer, Coffee Shop, etc.
Our Values
Our Five Core Values
That guide us in our work, in how we build our products.
Truthworthy

At Corarl we build trust with our actions, by following through with our commitments, believing in each other, each other's ideas and believing we can achieve.

Open

At Corarl we are open to share our ideas, knowledge, experience; we listen patiently to each other, consider different perspectives, and are open-minded to give and receive constructive feedback.

Supportive

At Corarl we are supportive to each other, our clients, we listen carefully to problems and make great efforts to solve them in different ways.

Responsible

At Corarl we are responsible by keeping ourselves accountable to our tasks, goals, mistakes, our coworkers, and to our commitments, whether complete or incomplete.

Innovative

At Corarl we are innovative, we find smarter solutions for our clients to be more secure in their operations, faster, and more efficient.
Corarl HR Lifecycle
HR life cycle Steps built into Corarl HR
Recruitment
Streamline your recruitment process from offline to online for better communication within your team and toward applicants.
Manage your hiring process including the job posting, information organization, auto-shortlisting, interview scheduling, and onboarding process
Included with...
Job Description

Job Posting

Application & Candidate Management

Candidate Auto-Shortlisting

Selection Pipeline

Interview Management

Candidate Source Tracking

Job Offer
Onboarding
Customize the onboarding process easily depending on your company policy including the Onboarding checking list, Employment registration, and Asset assignment
Time & Attendance
Manage employee's time, attendance, and schedule with Overnight Shift, Customizable Work Schedule, Public Holiday, Leave, Mission, Overtime, Integrated attendance terminals, and Mobile Time Clock In/Out.
Payroll
Automatic allowance/deduction calculation with customizeable formulas and rules, integrated with attendance and applicable with more than 20 local banks through CSV/Excel format
Exit
Processing on steps to disengaging departing employees including asset returns, exit interviews, etc
Time Management
Manage time in an efficient, employee-friendly manner with a clocking system that can be used in a different range of choices and devices including Mobile Time Clock In/Out (NFC, Map GPS, and QR Code) and Attendance Terminals (Face Scanner, Card Scanner, and Fingerprint Machine).
Time Clocking Choices

NFC, Map GPS, QR Code, Face Scanner, Card Scanner, and Fingerprint Machine

Offline Support

Offline mode is supported when having connection trouble
Features
CORARL HR - Cloud HR Management System
One of our missions at Corarl is to provide innovative HRMS and support that you can use to engage your employees and attain more oversights. So together, we build an effective workforce.
Recruitment and Application Tracking with QR Code

Manage employee's movements from hiring to exiting

Organize and maintain assets including Asset categories, Inventories and Booking

Overnight Shift, Work Schedule, Public holiday, Leave, Mission, and Overtime

Connected to physical attendance device such as finger print

Orgnize Clock In & Out time and location by GPS, NFC, QR Code using mobile App

Create employee profiles, calculate their contribution, and export to NSSF format

Automatic allowance/deduction calculation integrated with attendance and 20 banks through CVS/Excel format

Sending pay slips to individual employees through Telegram

Request and approve leave, overtime, mission, and more

Visual report with graphical representation

Unlimited reports which can be customized, exported and printed at ease

Email, Web, desktop & mobile push notification

Language changes between English and Khmer

Manage all branches from one location
Follow Us
Learn More About Us
Follow us on one or more of these social media platforms below to learn more about our products, services, promotions, new feature releases, best practices, office humor, etc
Let's Try! Get Free Consultation
Start Your Journey with Us Now
We can help you to manage your HR to be easier and more effective.
Quick Registration

Access Anywhere

Up to date

Free Online Support